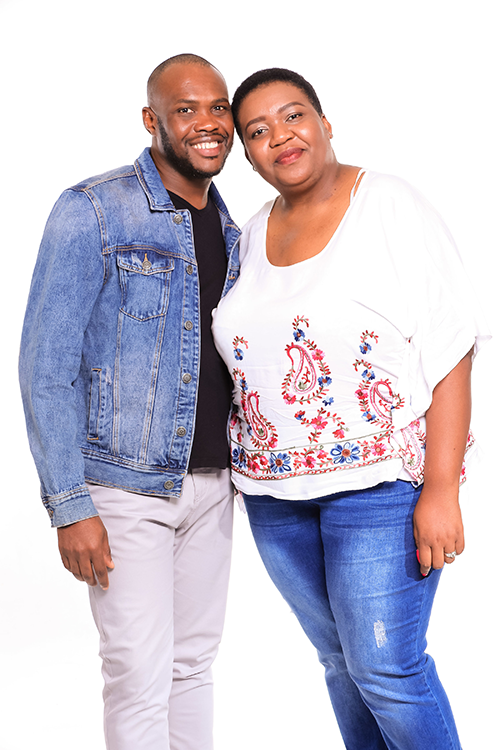 Alive is a dynamic and contemporary church that offers inspirational, practical, and motivational and spirit filled Bible teaching for people of all ages, races, tribe, and social and economic backgrounds. We are a Christ-centered church that preaches the truth about Jesus Christ in a fresh, illustrative and creative way.
As a church we love God passionately, love people unconditionally and live life purposefully. We believe in our nation and are totally committed to serving the purposes of God and making a significant difference to the lives of people in their spiritual, social, emotional, relational and physical worlds.
Alive aims for excellence in every area of ministry, because we place high value on church and its ministry to people. We believe that God is a good God and the church is an extension of God's love to the world. God wants to help, bless, grow, enlarge, change and release people's potential. Alive church is committed to bringing the grace of God into the lives of the needy and broken people through the love of God.
Our two main services the midweek and the weekend are geared to inspire and equip the whole family. Our Exciting Alive Kids Children's Church provides a full children's program during the midweek and weekend services. We also have our Alive Young and Free , and youth that build into the lives of each age group. If you are visiting us for the first time, we hope that you will feel welcome and relaxed, and that you will enjoy your experience of God and His church on our campus.
Most of all, we hope you will visit us again and we look forward to welcoming you into the Alive Family.
Ps Joseph & Ps Cordelia Nwokocha
Lead Pastors, Alive Church.
Watch this space for some of our latest life transforming sermonies & events
Baptism in Water
Once you make a decision to follow Christ, it is essential to be baptised in water in obedience to scripture. Fill in a response card and we will contact you with more information. Attend a short session on the day of your baptism explaining biblical baptism and what to expect.
Pastoral Care
If you need advice from a pastor, have questions, or need spiritual help our pastoral team is available to lend a helping hand. It is, however, necessary to book an appointment.
Child Dedication
Child dedication takes place during the service. Indicate your interest on a response card and we will contact you for the next one we have. Attend a short session explaining child dedication and what to expect. It is imperative to RSVP if you would like your child to be dedicated.
Parents with babies
There are parent's room in our campus with a TV feed from the service, as well as feeding and changing facilities. This is only for babies from birth up to 18 months old, with parental supervision. Should your baby become restless and destructive, please be considerate and use this facility. Babies aged 1-2 years can join the baby stars class at Alive Kids Center – please check them in from half an hour before the service starts.
Getting married
Alive Church discipleship college offers an outstanding Pre- Marital course to prepare you for your big day. This four session course has helped many couples step into marriage with confidence.
Integration Courses
We offer two short courses designed for new believers or those who are new to Alive Church. Both courses are valuable in helping you integrate into church life by laying a solid foundation of Christianity upon which you can build and progress in your faith. They are offered for FREE by pastoral team throughout the year. Please enquire at the information counter in the church foyer for course dates. The getting started course will help you gain a basic understanding of Christianity and help you lay a strong foundation of faith from the start. Our Partnership Course highlights the importance of partnering with the local church and becoming a committed member.
How to join us
We invite you to take your place among the many who have made this their spiritual home, discovered their spiritual gifts and are serving God with passion and purpose. Partnership involves more than being listed on the church database as a member or attending regularly. Biblical partnership is something much more meaningful and exciting. Our Partnership book explains fully the vision, values and culture of Alive church and is made available at the free Partnership course, as you work through this partnership booklet, there will be questions to answer along the way and a form to complete at the end should you decide to partner. Once you have completed the booklet and handed in your form, you will be personally contacted and invited to a partnership welcome evening. We hope you enjoy discovering more about us and look forward to welcoming you as a partner very soon.
Resources
A full range of equipping resources by the senior pastors is available. Visit our Information Centre for selected CDs, DVDs, and Bibles. As well as a variety of Christian worship albums. There is an excellent range of books and resources from recommended authors and speakers to help you become the person you want to be in Christ. 
Security
Alive Church is serious about security. We have several security guards stationed on campus 24 hours a day, as well as a plain-clothes security team in every meeting. Monitored CCTV cameras are also located all over the campus for the protection of you and your family.
THE FOUR PURPOSES OF ALIVE CHURCH
At alive church worship is how we start all our services; it is a time when God comes first and we give Him honour.
Reaching the lost is a priority in the life of Alive Church, Through personal invitations, friendship and various opportunities.
Relationships are the cause of every problem in the world. We are either contributing to the world's biggest problem or we part of the solution.
God wants to use incredible-you! You have gifts, talents and abilities that can be used to make a difference in the church.